CLIENT BRIEF
The initial discussion will be to establish the client's ideas and plans to date using the occaison as an opportunity to develop some other options that can be reviewed to bring some excitement and direction to the project.

SCHEME DESIGN
Following a review the property and a detailed measured and photographic survey, produce scheme drawings and sketches as a basis to continue the process of developing more planning options to open up the projectto allow all concerned to visualise the possibilities and subscequent refinements to the design.
One of the main objectives will be to gather as much information on local planning laws and requirements including contact details for specialist contractors and suppliers. The more information gathered the better the quality and content of the initial planning and design studie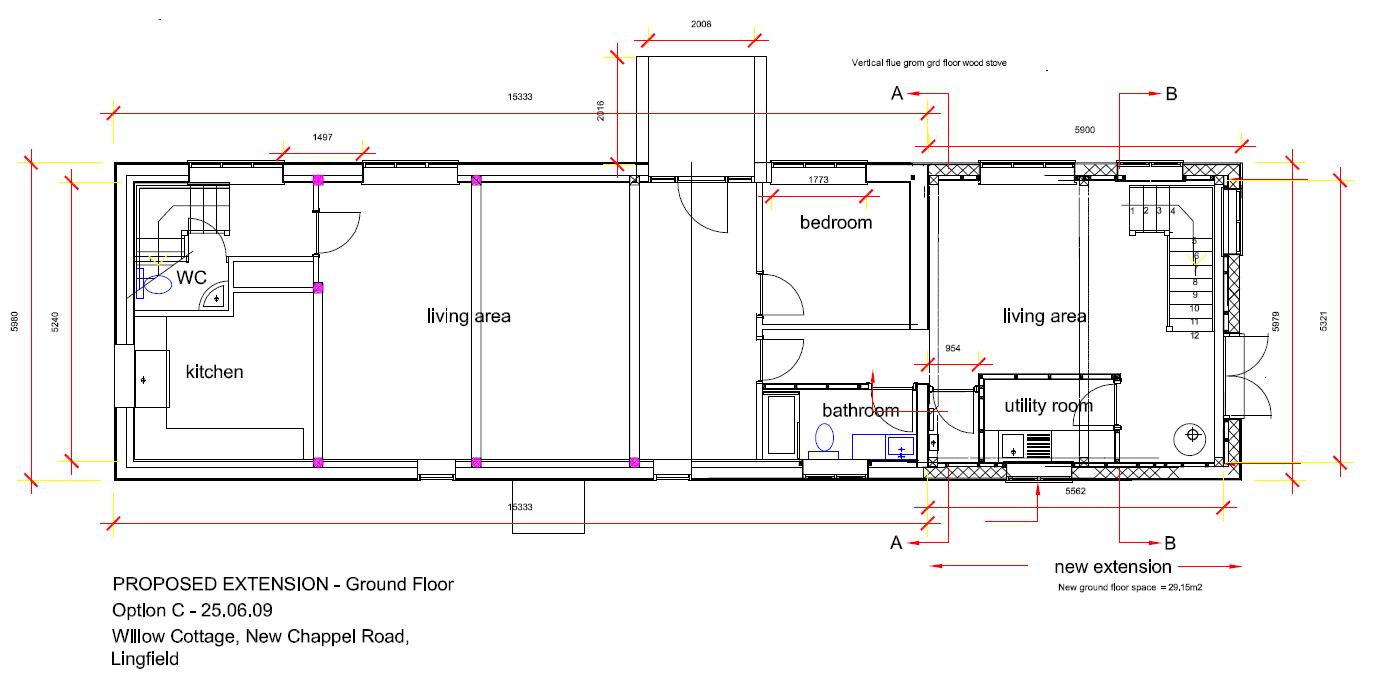 DESIGN & PLANNING

After client agreement as to the preferred scheme to be taken forward, produce outline feasibility layouts and confirm a set of detailed requirements to include finishes and fittings. At this stage produce a budget spreadsheet setting out all the construction elements including local authority planning and building control fees agree a budget cost and a realistic programme that will take into account the" lead in" periods for any of the client's legal processes and approval from the local authorities.
At this stage the client can decide which elements of the project they want to undertake by them selves or with their own builders.
Should the client require me to carry out elements of the project management and supervision of the building works, then we would agree a fixed fee based on a detailed scope of work including agreed travelling expenses.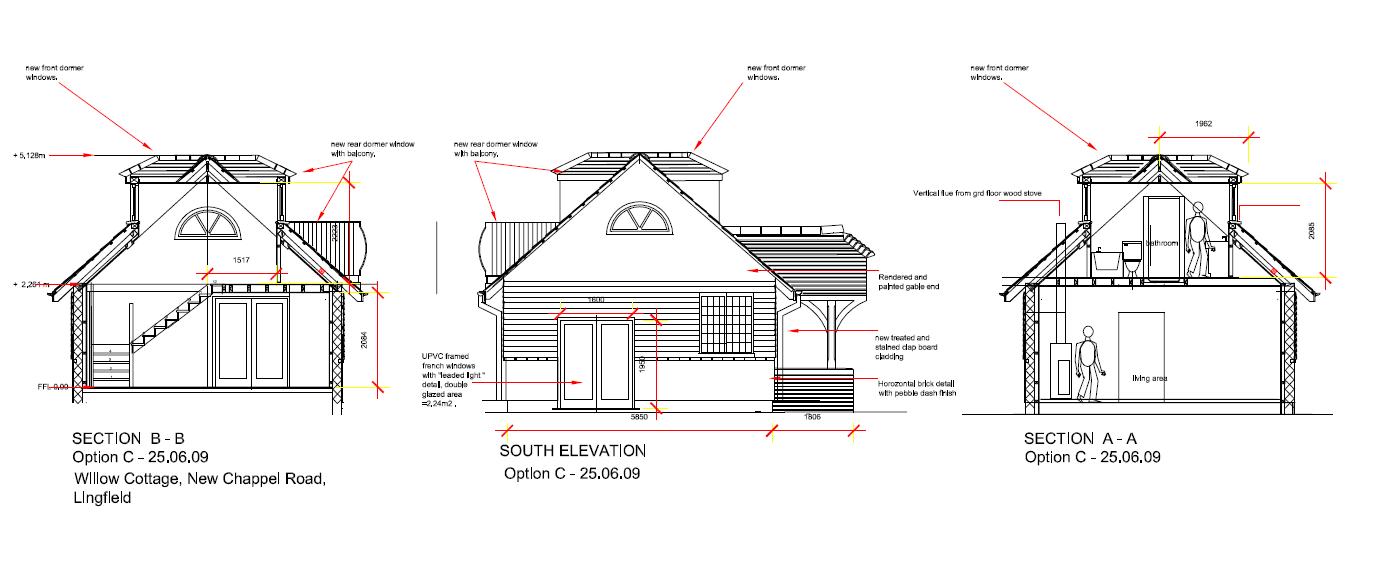 Notes: Building Control approval
Set out below and not wishing to blind "clients with science" are a brief summary of building control issues which are particularly relevant is this period of escalating energy costs and may bring to your attention the level of detailed information required to submit a successful building control application over and above the expected wall, roof and foundation requirements. The notes are not exhaustive by any means, ( the latest guide to the Building regulations 2011 edition is 423 pages, but it is the job of your designer/architect/surveyor to take the burden of the design and planning application process off your shoulders.
Clients should note that the erection or extension of a building, the provision or extension of a controlled fitting (i.e. a boiler) etc, will require apart from planning, approval by building control under schedule 1 of the building regulations. See full list below.
Part A) Structure

(Part B) Fire safety

(Part C) Site preparation and resistance to moisture

(Part D) Toxic substances

(Part E) Resistance to the passage of sound

(Part F) Ventilation

(Part G) Hygiene

(Part H) Drainage and waste disposal

(Part J) Combustion appliances and fuel storage systems

(Part K) Protection from falling, collision and impact

(Part L) Conservation of fuel and power

(Part M) Access to and use of buildings

(Part N) Glazing - safety in relation to impact, opening and cleaning

(Part P) Electrical safety
From the local authority there is particular emphasis on thermal and to a lesser degree acoustic insulation, the 2010 changes to Part L1 (conservation of fuel) required insulation "U" values elements for walls, floors, ceilings and glazed openings and doors. There is a statutory requirement to submit C02 emissions calculations before building work starts.
Also Part L1 contains associated regulations that target C02 emissions. Included in the recent changes are:-
·
The removal of the exemption for conservatories and porches if they are not are not thermally separated from the building, or are heated by the main heating system.
·
Revisions to the SBEM and SAP/EPC calculation methodologies.
·
Tightening of some of the reasonable limits for building fabric and services.
·
Consideration of heat loss through party walls between dwellings.
·
Guidance on air permeability values for those dwellings in a group which are not pressure tested.
Part P1 (electrical safety) The scope of this regulation requires reasonable provision of electrical installations to protect persons operating, maintaining or altering the installation from fire or injury. This means in affect that new building works that include electrical work generally and specifically for:-
·
Electric floor or ceiling systems
·
Garden lighting or power installations
·
Solar photovoltaic (PV)
·
Small scale generators such as microCHP units
·
Extra low voltage lighting installations, other than pre-assembled, CE-marked lighting sets.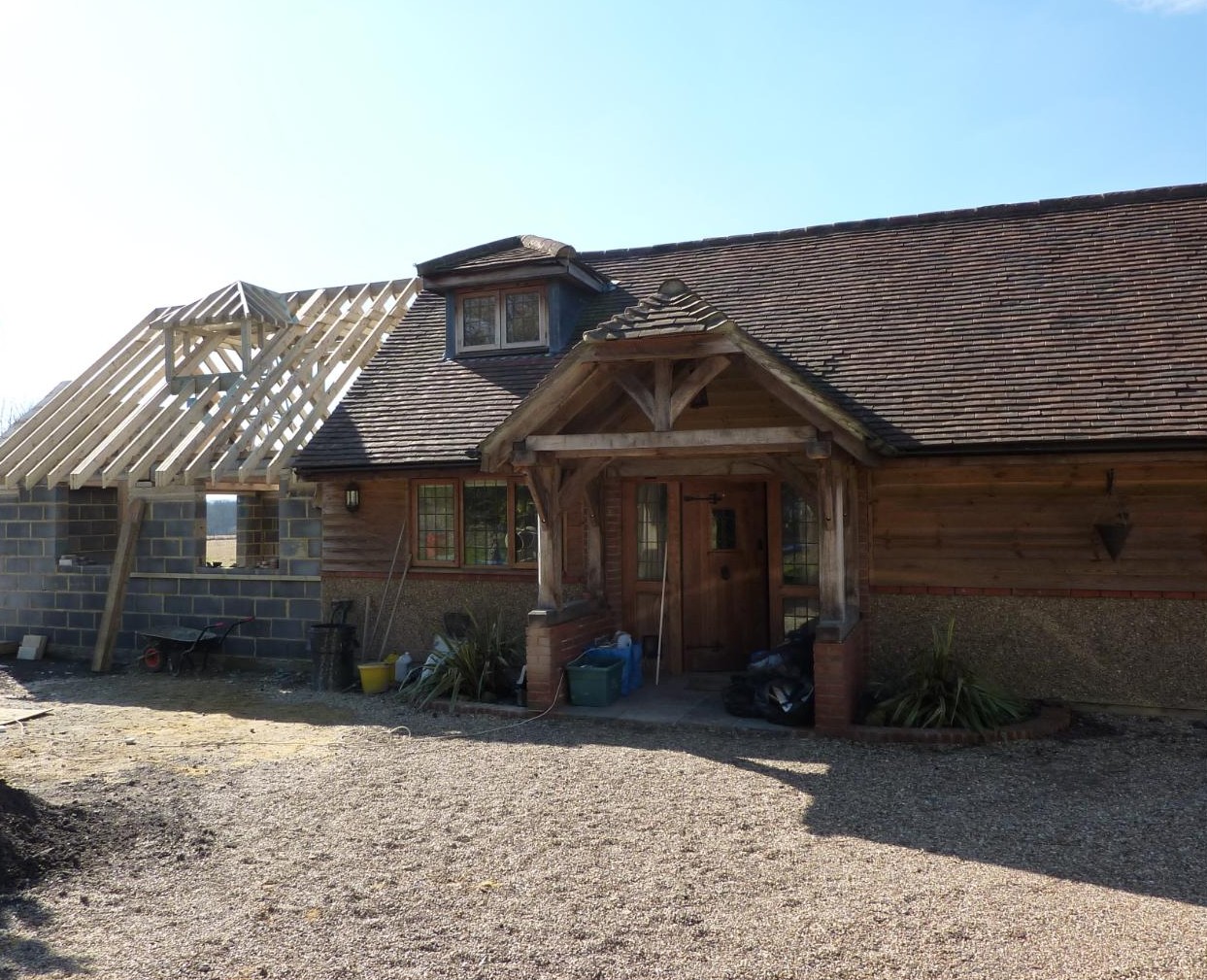 A SUMMARY OF SERVICES OFFERED for clients with UK property
The client is free to choose any permutation of services to suit their own budget and abilities.
·

Initial discussion meeting and confirmation of client requirements.

·

Measured and photographic survey of visible structure and services.

·

Production of planning and design schemes.

·

Presentation of concept schemes and discussion of schems design and client alterations.

·

Production of budget cost spread sheets and project programme.

·

Production of full CAD working drawings, plans, sections elevations.

·

Production of building work specification.

·

Negotiation with Local authority for planning and building control applications and approvals.

·

Obtaining competitive building quotations and reporting cost comparison advice.

·

Supervision of building works and progress reporting.

·

Final hand-over and defects snagging.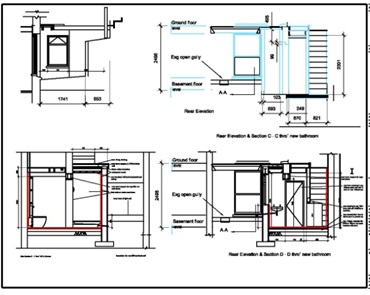 A SUMMARY OF SERVICES OFFERED for clients with French property
The client is free to choose any permutation of services to suit there own budget and abilities

1.
2.
3.
4.
5.
6.
7.


Act as agent or intermediary with local artisan professionals.
Site Survey
Advise on cost for conversion / improvement.
Scheme drawing layouts & Out line specs sufficient to obtain quotes.
Detailed Plans & sections both manual or CAD.
Assist in obtaining planning permissions for certificate d'urbanisme / declaration de travaux and permis de contruire
Site supervision and general management